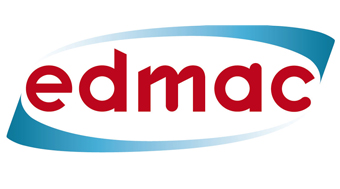 ABOUT EDMAC
---
PART OF YOUR BUSINESS
Replacing the right part at the right time is what guarantees the performance and life span of your machine. At Edmac Europe we understand that and we believe that each part matters: the part you need today to fix a breakdown, the part you need tomorrow for your next service job and any part you want to stock for the future.
We believe that supplying those parts means more than physically delivering them to your warehouse. Working with Edmac Europe means that you have one supplier who supports you with the parts and services you need in your market.
Everything we do, is driven by that purpose: to be part of your business – and to make competitor business easy.
---
THE EDMAC DIFFERENCE
We strive to deliver you three things:
Quality, both in our products and in our services;
A broad portfolio of competitive aftermarket Edmac parts, but also offering the original parts as a service;
An effective and transparent supply chain to deliver the products you need.
In order to deliver these three strategic pillars, we built a dynamic team. Together, we help you grow your aftermarket business and make competitor service easy for you.
---
THE EDMAC TEAM
Today Edmac Europe is a team of more than 20 people, ready to support you:
Your sales contact:
Helps you to identify the right part numbers for compressors, air treatment & vacuum;
Offers you prices and lead times at a competitive level for Edmac alternative parts, as well as original ones;
Gives you direct access to the broadest portfolio on the market, supporting more than 150 different brands;
Helps you to coordinate bigger projects;
Is your go-to person if you want to stock parts for future service jobs;
Provides you custom solutions when you need them.
Your customer service contact:
Takes responsibility for your orders from A to Z;
Follows up on your orders in a proactive way;
Works closely together with each member of our operational chain to make sure your needs are met;
Communicates with you transparently about the status of your orders.
Our operations team:
Makes sure the goods you ordered are packed and shipped according expectations;
Manages the 1.500 items we have on stock, ready at your service;
Safeguard that we have a 99% delivery performance;
Ships parts all over the world.
We guarantee 24/7 access to our complete catalogue via our website www.edmac.eu. The whole website is built to make competitor business easy for you. To increase your efficiency, we provide you access to our exclusive tools: Premium Business Partner Portal, Product Finder, Brand Selector and Quick Order.
This is how we make the difference in developing your business.
---
WHAT WE OFFER
Edmac Europe offers all you need for servicing compressors, air treatment and vacuum pumps. We provide European quality spare parts and services. We support more than 150 brands which you might encounter at your customers site.
Our vast portfolio of products and services continues to expand daily, increasing our scope and improving availability.
---
Edmac is in no way authorised by Kaeser, Ingersoll Rand, Boge, Compair or any other original equipment manufacturer ("OEM") identified in this website. Edmac sells air compressor , dryer and cooler parts/lubricants/items that are interchangeable with OEM parts/lubricants/items. Unless expressly specified otherwise in the Description field in this website for a specific part/lubricant/item, the part/lubricant/item is not an OEM part/lubricant/item as indicated by the 'Edmac quality identification' stamp. All OEM names are trademarks or registered trademarks of each respective owner. Names, models and part numbers of OEM manufacturers are used in this website for cross reference and compatibility purposes only."