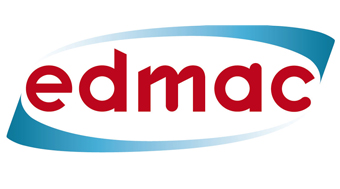 OUR 20 COMMITMENTS
---
Edmac products and services
We offer high quality Edmac replacement parts for compressors and vacuum machines – and also support with OEM parts when required.
We guarantee European Quality for our products.
We are able to cross-reference against more than 100 compressor and air-treatment manufacturers.
We support our customers worldwide, with a focus on broad Europe.
Our website offers you free of charge access to more than 300.000 cross-references, customer specific pricing, parts availability, shipment tracking and order status follow up.
Our technical database, as well as our cross-references, are available 24/7 via our website or Premium Business Portal and can be used completely free of charge for our partners.
You can order based on the Edmac references, OEM references or even on your own part numbers.
After you place an order, you will receive an order confirmation within 24 hours. Expected shipment dates will be updated and communicated continuously.
We guarantee a warranty of 6 months, starting on the date of purchase, on all Edmac alternative parts – unless specifically agreed otherwise. Within this period we exchange parts free of charge.
Edmac replacement parts can always be returned in original condition, at a maximum restocking fee of 10%. For OEM parts, we ask you to check our website.
---
Edmac customer support
We always put the customer first
We answer promptly to your questions, and take immediate action when needed.
You have a fixed contact person within Edmac to support you. In case he or she is not available, we have a back-up system in place to continue your support.
We give our customer a credit line, starting from the second order.
We can support you in 10 different languages.
---
Edmac operations
We have more than 1.500 references available in stock. We stock every part which is sold more than 3 times in 6 months, or on request of the customer.
All parts are identified with the Edmac part number and barcode on the packing.
If you place an order and all items are on stock, we will ship next day.
Also applies to orders with shipping advice 'partial': stocked items will be shipped next day - other items will be shipped as soon as we receive them.
We arrange transport for your goods or you can come pick up the goods at our warehouse. Orders will be shipped partial or complete based on your wishes.
Edmac will support you in providing all necessary documents like order confirmations, dispatch notes, (pro-forma) invoices, certificates of origin and many more if needed.
---
Disclaimer
Edmac is in no way authorized by Kaeser, Ingersoll Rand, Boge, Compair or any other original equipment manufacturer ("OEM") identified in this website. Edmac sells air compressor, dryer and cooler parts/lubricants/items that are interchangeable with OEM parts/lubricants/items. Unless expressly specified otherwise in the Description field in this website for a specific part/lubricant/item, the part/lubricant/item is not an OEM part/lubricant/item as indicated by the 'edmac quality identification'. All OEM names are trademarks or registered trademarks of each respective owner. Names, models and part numbers of OEM manufacturers are used in this website for cross reference and compatibility purposes only."